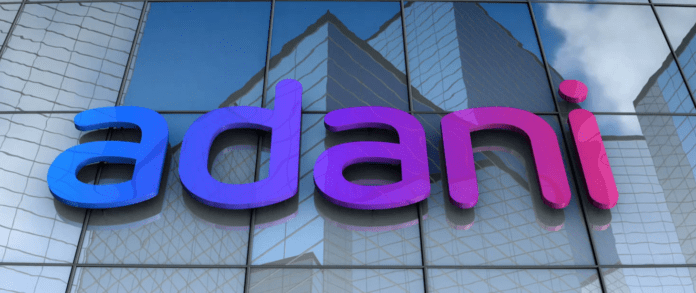 The seven Adani group stocks surged today in trade, with a few touching the upper circuit. Today is the third day when the group stocks are gaining since the Hindenburg released its report on January 25 alleging the group of fraud.
On Thursday, the Adani family, through its trust, sold ₹15,446 crore worth of its stake in four group companies to US-based investment firm GQG Partners, founded by investment manager Rajiv Jain.
The fresh stream of money sent stocks higher. At 11 am, Adani Enterprises was at 1,787 – up ₹180.30 or 11.22%; Adani Ports traded at ₹667.80 – up ₹44.60, or 7.16%. A few touched upper circuit – Adani Power at ₹169.45 – up ₹8.05, or 4.99%; Adani Transmission at ₹743.75 – up ₹35.40, or 5%; Adani Green Energy at ₹562 – up ₹26.75, or 5%; Adani Total Gas at ₹781.85 – up ₹37.20, or 5%; Adani Wilmar at ₹418.30, up ₹19.90, or 4.99%.
GQG Partners bought 88 lakh shares of Adani Transmission at ₹668.4 apiece, 90 lakh shares of Adani Enterprises at ₹1,408.25 apiece, 2.04 crore shares of Adani Ports at ₹596.2 apiece, 1.38 crore shares of Adani Green Energy at ₹504.60 apiece.
Experts say the deal could lend some credibility to the crisis-hit Adani group and bring in funds at the same time. The group has been in a firefighting mode, trying to soothe investors since the US-based research firm released the report.
After marking the first big investment of $1.87 billion in the Adani group since the release of US based short seller Hindenburg report, GQG Partners Inc saw a 3% fall in its Australian-listed shares on Friday.
The report has alleged the group of fraud and malpractices, raising questions about involvement of Gautam Adani's brother.
Since then the company's stocks have been in a tizzy and have made market participants wary dampening the overall market sentiment. Gautam Adani even lost his position in Bloomberg Billionaires Index as stock fall eroded his wealth.