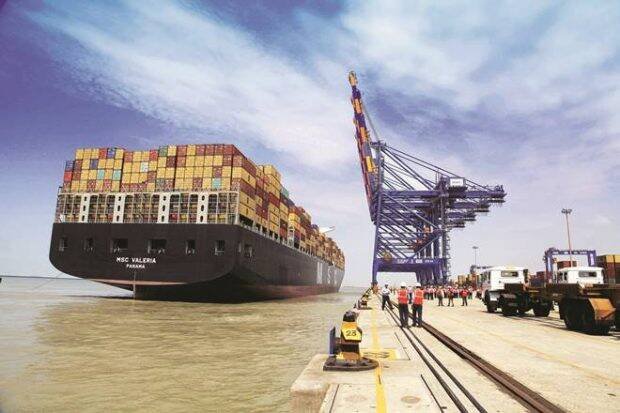 Adani Ports and Special Economic Zone Ltd (APSEZ), the group's leading port operator of billionaire Gautam Adani, is looking to raise at least $500 million on offshore debt through dollar bonds.
Funds Proceeds
The latest dollar bond issued by Adani Ports follows the $500 million issuance in January and will be used to refinance existing debt as well as for capex.
Credit Rating
On Wednesday, international rating agency Moody's gave the proposed bond a Baa3 rating with a negative outlook.
"APSEZ's Baa3 issuer rating reflects the company's strong market position as the largest port developer and operator in India primarily by cargo volume. The rating also takes into account the long-term growth potential of India's economy as a whole, which is a key driver behind the large increase in traded goods volumes over the past few years.
Performance
The rating agency noted that APSEZ recorded a strong growth of 16.5 per cent in container cargo volumes in FY21 over the previous year and increased its market share in India to 41.2% as compared to 35.5% in FY20.
"Moody's expects APSEZ's performance over the next two to three years to be driven by the ramp-up of capacity related to its recently acquired and commissioned ports and terminals and an increasing share of containers, adding new terminals to its portfolio. with. That said, in the short term APSEZ is operating in a challenging global economic environment as a result of the coronavirus outbreak and continued global trade tensions.
Cargo growth after adjusting for Krishnapatnam acquisition in FY21 was 2.2%, which contributed 20 million tonnes for the six-month period," it said.
Moody's expects APSEZ's overall volumes to grow by 20%-25% in FY22, helped by the recent acquisitions of Dighi and Gangavaram ports.
Press the 🔔 icon for notifications of all new updates