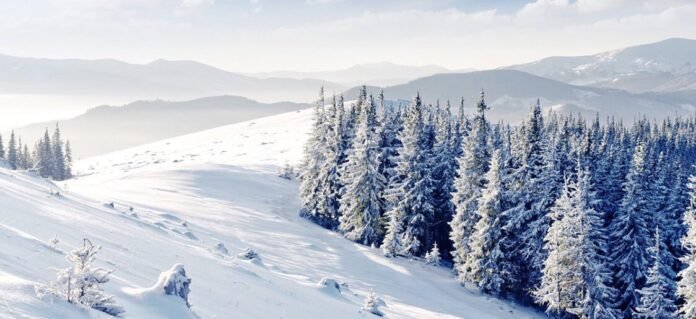 After working at various area resorts for over 20 seasons, MaryLu had the opportunity to bring ski training to the West Loop and started Chicago Snow Studio where she teaching snow sports year round. She is PSIA-C Level III instructor (the highest level of certification in the US), and Level 100 USSA Race coach. She has worked as a guest coach at numerous ski improvement and race camps and givs back to the instructor community as co-chair o the PSIA-AASI National Childrens Taskforce helping to create better materials for training instructors in children's snow sports instruction.
TOM GABRIELSE: PSIA-C Level III Instructor. Founder Mountain Performance Group. Represented PSIAC at National Alpine Demo Team tryouts 1996. Participation in every PSIA National and International Academy since 1992. 45+ years ski instructor. Alignment Specialist. Equipment tester for Ski Press Magazine. Epic Service Award, Vail Resorts 2016/2017 season. Nominated top 10 instructor PSIA-C division 22/23 season. 
All Chicago Snow Studio ski and snowboard lessons are private or semi-private and are suitable for everyone of all ages and ability levels. Our experienced PSIA-AASI Certified instructors have years of experience teaching on our deck and will tailor the lesson exactly to your needs. For example, our beginner lesson includes briefing before you start and a 15 minute debriefing afterwards. You will focus on the equipment, learn basic movements, stance/balance and start controlling your speed whilst sliding. All other levels will be focused on your needs based on a pre-lesson interview assessing your experience, skills and goals.
What Types of Lessons Do They Offer?
All lessons are private and by appointment. Our fully certified instructors and race coaches can offer the following special pre-season programs:
– Race skills for junior and adult racers
– Ladies clinics
– Ski instructor exam and certification training
About Their Slopes
They have one Mogulslope deck with two revolving slopes Each slope is can fit up to 1 person at a time. Both the speed and the pitch is adjustable, which provides an equivalent of skiing or snowboarding the easiest bunny hill all the way up to a black diamond run. For your safety, an instructor will be supervising you at all times and can adjust and stop the slopes as needed.
Choose Your Plan & Let's Get Started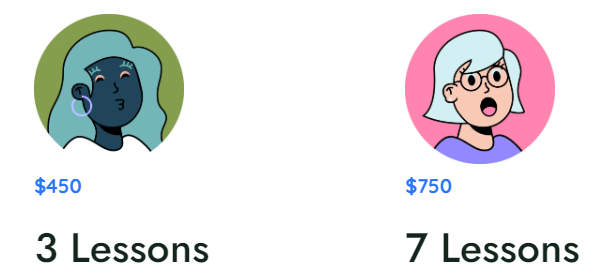 You will be provided with all the gear, so just come prepared with comfortable workout cloths. Optionally, you can also brink ski or snowboard boots if you prefer your own pair.
About Your Visit
All lessons are by appointment. Drop-ins are not permitted. Call or text 312-804-3192 to arrange your lesson. We also do private events, give us a call.
Lessons are generally scheduled
Monday-Wednesday 9am – 7pm (last lesson begins at 6pm)
Thursday-Sunday 9am – 6pm (last lesson begins at 5pm)
Arrive about 10 minutes prior to your session.
Wear comfortable athletic clothing that you can easily move in. Long sleeves and pants are strongly recommended, plus long socks.
If you have them, bring your own ski and snowboarding boots. We have ski boots and you can rent snowboard boots from our good friends at Viking Ski Shop. Please leave your skis and snowboards at home — you will use our special deck skis or boards.
Children must be 8 years old and able to follow directions and not get scared by the noise of the slope.