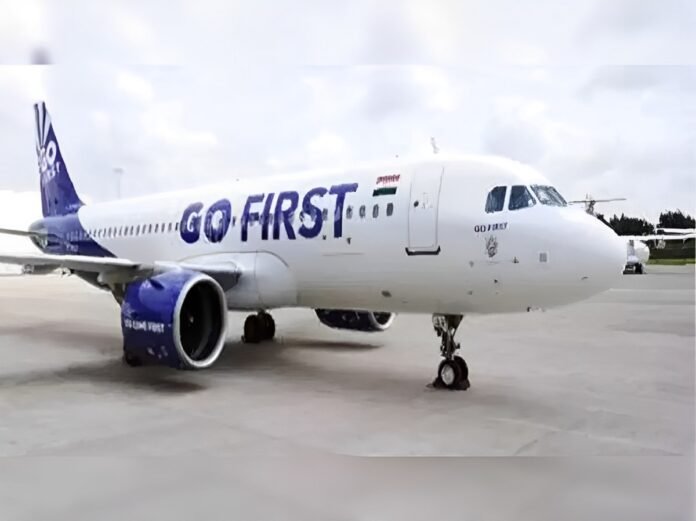 The creditors of cash-strapped airline Go First have approved interim finance of ₹425 crore aimed at reviving the airline operations. While an in-principle approval for the interim finance has been granted, the plan is subject to the boards of the respective banks approving the same, according to a report by Economic Times.
Central Bank of India, Bank of Baroda, and IDBI Bank are the consortium lenders to the airline and will seek board approvals to sanction the interim finance. After the board's nod, aviation regulator directorate general of civil aviation (DGCA) has to give its approval for the airline to restart operations.
Go First's resolution professional (RP) Shailendra Ajmera had sought ₹425 crore in interim finance from the airlines financiers for the revival plan. The proposal for the funds was put up to the committee of creditors of Go First at a meeting that took place earlier last week. The committee of creditors includes Central Bank of India, Bank of Baroda, IDBI Bank and Deutsche Bank, according to the report.
In its application for voluntary insolvency with the National company law tribunal (NCLT), Go First said it had defaulted on payments of ₹2,600 crore to aircraft lessors and of ₹1,200 crore to vendors.
Go First has further extended its flight cancellation on June 24. The airline said that scheduled flight operations will remain cancelled till June 28 due to operational reasons. Earlier, the flights were cancelled till June 24.
"We regret to inform that due to operational reasons, Go First flights scheduled till 28th June 2023 have been cancelled. We apologise for the inconvenience caused by the flight cancellations," Go First said in a tweet. "We acknowledge the flight cancellations might have disrupted your travel plans and we are committed to providing all the assistance we can," they said in a letter.