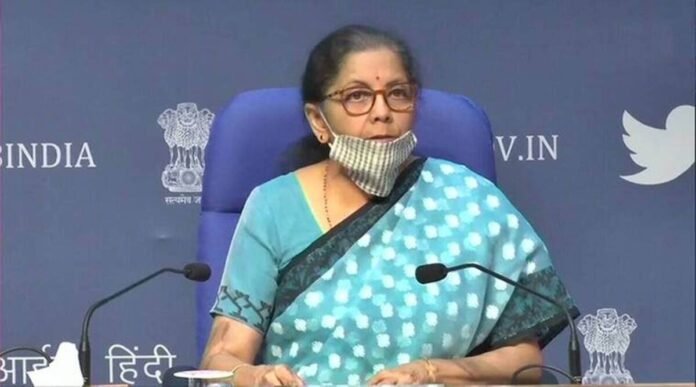 FM Nirmala Sitharmana, one of the most interactive Finance Ministers of India, has turned 64 years old today, August 18. She regularly holds meetings with industry bodies, public sector banks, and businesses over government policies along with financial issues.
Addressing the national CA conference organized by the Institute of Chartered Accountants of India (ICAI) in Bhubaneswar on Thursday, FM Sitharaman urged chartered accountants (CAs) in the country to familiarize themselves with new-age concepts and areas of accounting and compliance. 
"There are newer areas with which chartered accountants will have to familiarize themselves, especially given global developments, to better advise clients on new greenfield areas. Whether it's carbon accounting, CSR accounting, auditing, or ESG reporting," she said.
On her 64th birthday, here are some major achievements of FM Sitharaman:
1) Central Goods and Services Tax Amendment Bill: Finance Minister Nirmala Sitharaman introduced the bills on the monsoon session's final day, amidst opposition protests over Congress leader Adhir Ranjan Chowdhury's suspension. Lok Sabha approved amendments to GST laws, proposing a 28% tax on total bet value in online gaming, casinos, and horse race clubs.
2) GST Council Meeting: The Union cabinet cleared the legislative changes needed to implement the GST Council's decision to ensure that 28% GST is paid on the full value of amounts deposited by players for betting on online games, casinos, and horse races. During the monsoon session, FM Sitharaman informed the Rajya Sabha that it is anticipated that the levy of 28% GST on the full face value of bets, as recommended by the 50th GST Council meeting, will result in the increase of revenue from current levels.
3) Focus on flagship schemes: FM Nirmala Sitharaman has earlier said that Regional Rural Banks (RRBs) should continue their focus on flagship schemes of the Central government such as PMJJBY, PMSBY, PM SVANidhi, Atal Pension Yojana, PM Jan Dhan Yojana, PM Mudra Yojana, KCC, KCC Animal Husbandry & Fisheries, and aim for their saturation.
4) New Income Tax Slabs: FM Sitharaman in her budget speech has made key major announcements for hard-working middle-class citizens who pay taxes. These are called new income tax slabs and the Centre has decided to make it a default tax regime. However, the old income tax slabs regime has not been abolished as well. She has proposed to make the exemption limit to ₹7 lakh under the new tax regime. 
5) Amalgamation of Public Sector Banks: FM Sitharmana led the amalgamation of public sector banks that was also approved by the Central government in 2020. The Oriental Bank of Commerce and United Bank of India were merged into the Punjab National Bank, Syndicate Bank into Canara Bank, Andhra Bank, and Corporation Bank into Union Bank of India and Allahabad Bank into Indian Bank.