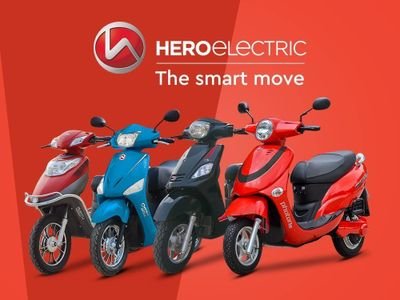 India's largest electric vehicles maker Hero Electric Vehicles Pvt. Ltd. has raised Rs 220 crore in a funding round led by UAE's Gulf Islamic Investments (GII) and from the existing investor OAKS.
The fundraise by Hero electric comes at a time when competition is heating up in the nascent Indian electric two-wheeler market.
Last November, Ather raised Rs 260 crore in its Series D round led by Sachin Bansal.
Proceeds of funds
The company will direct this investment towards the objective of further supporting the EV industry and ecosystem.
The company plans to double sales every year, and set up multiple plants over the next few years.
Company's Performance
Hero Electric claims to have 35 percent market share and over 3.5 lakh vehicles across the country.
The company, which over the last decade launched over 15 electric two-wheelers, has over 700 sales and service touchpoints across the country.
It also boasts a bunch of 'firsts' in the industry, ranging from developing and launching lithium-ion-based electric scooter in India to rolling out category-first segments like 'City Speed' and portable batteries for ease of charging from home. —forbesindia.
Comment from MD
Naveen Munjal, "The electric vehicles market has undergone tremendous change over the last few years since we raised our first round of funding.
The policies are extremely conducive for the growth of the segment and despite the pandemic, the company is poised to grow at over 2X from the last fiscal.
Hero aims to sell over one million units every year over the next couple of years, Despite the pandemic, the company is poised to grow at over 2x from the last fiscal."
Press the 🔔 icon for notifications of all new updates