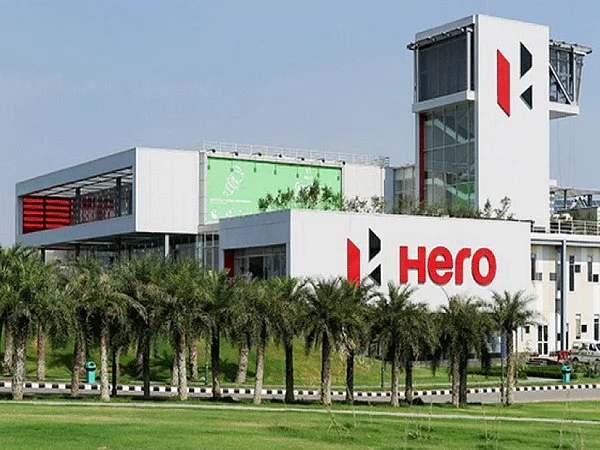 Hero Motocorp Ltd's shares fell 1.25 per cent after the company reported a 19.6 per cent increase in profit for the quarter ended June 30, 2023, at Rs 700.54 crore, compared to Rs 585.58 crore in the corresponding quarter last year.
Revenues were up by 4.7 per cent at Rs 8,851.01 crore, compared to Rs 8,447.54 crore last year. Sequentially, profits dropped 13.5 per cent compared to Rs 810.80 crore in the previous quarter.
According to an ICICI Securities report, "EBITDAM expansion of 250bps YoY / 70bps QoQ at 13.8 per cent was driven by a combination of lower commodity costs, price increases and cost reduction. EBITDAM for the ICE business at 14.5 per cent is close to the FY19 levels and HMCL targets it in the 14-16 per cent range. Going ahead, HMCL's focus would be on growth and market share, amidst profitability already at optimum levels. HMCL is targeting double-digit revenue growth in FY24 driven by its strong pipeline of new products (new launches at an all-time high in FY24), low rural demand base and normal monsoon with H2FY24 expected to be better as festive season retails would largely start from October this year. Inventory levels are at six weeks currently, and HMCL is well positioned to cater to the season's retail demand ahead."
The report also suggests that the Harley Davidson X440 has secured over 25,000 pre-bookings, leading the company to pause online bookings. The focus now is on a pull-based model. In addition to the existing 26 Harley outlets, HMCL plans to use its upcoming 100 premium stores for X440 sales. FY25 will prioritise portfolio-building, followed by scaling up and margin improvement. Strong margins enable investment in EVs, off-setting potential losses as EVs expand.
While the EV segment impacted margins by 70bps last quarter, cash burn per unit is expected to decrease in 2-3 quarters due to higher volumes and localisation. HMCL is expanding its charger network and partnering with Ather for interoperable charging.
However, the shares were down by 1.25 per cent to Rs 2,957 at 11.33 am on BSE. At 1:30 pm, the shares moved up to Rs 3,008.40, a gain of 0.44 per cent.