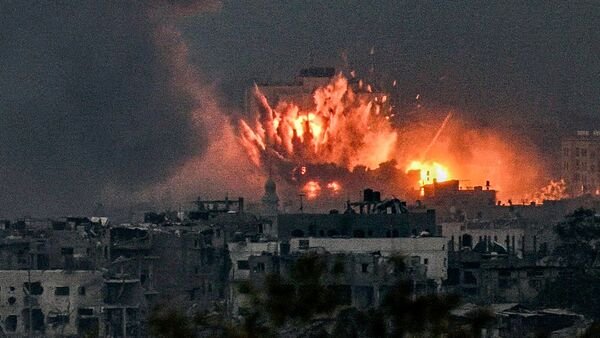 The Israeli military said it had deployed missile boats in the Red Sea on Wednesday as reinforcements, a day after the Iran-aligned Houthi movement said it had launched missile and drone attacks on Israel and vowed to carry out more.
Images disseminated by the military showed Saar-class corvettes patrolling near Eilat port in the Red Sea, which Israel sees as a new front as its war in Gaza draws retaliation from Iran-aligned pro-Hamas forces elsewhere in the region.
The Houthi movement said on Tuesday they had launched three drone and missile attacks towards Israel since the start of the Hamas-Israel war on Oct. 7. It vowed there would be more such attacks to come "to help the Palestinians to victory".
In what appeared to be a new attack overnight, the Israeli military said it had intercepted an "aerial threat" over the Red Sea.
Israeli National Security Adviser Tzachi Hanegbi said on Tuesday the Houthi attacks were intolerable, but declined to elaborate when asked how Israel might respond.
You have reached your article limit.