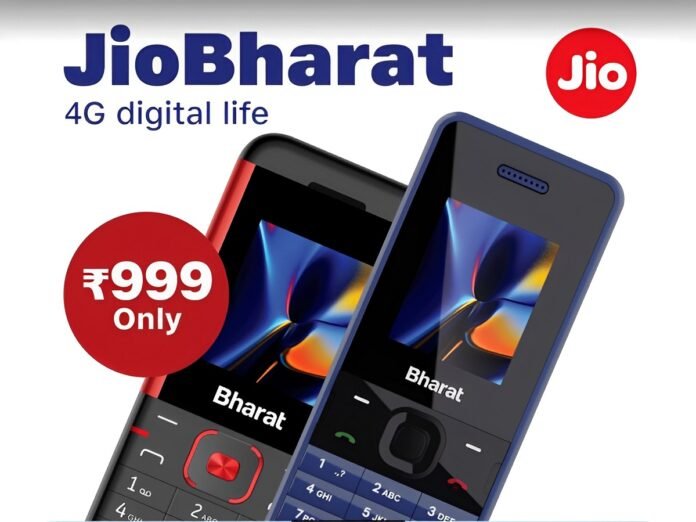 Reliance Jio has announced the launch of Jio Bharat Phone, an offering aimed at empowering feature phone users with relatively affordable internet-enabled phones. The phone comes at an entry price of Rs 999, the Jio Bharat Phone aims to tap into the existing 250 million feature phone users in India to access internet-enabled services.
Jio Bharat platform will also deliver a range of digital services on entry-level phones. In addition to Reliance Retail, other phone brands, starting with Karbonn, will adopt the Jio Bharat platform to build Jio Bharat phones.
A beta trial for the first 1 million Jio Bharat phones will commence on July 7. The trial will be conducted across 6,500 tehsils, focusing on upgrading feature phone users and providing them with an enhanced digital experience.
Jio Bharat Pricing Plans
The Jio Bharat Phone plan is priced at just Rs 123 per month. Users will get unlimited voice calls and 14 GB of data (0.5GB per day). According to Jio, this is a 30 per cent cheaper monthly plan and provides 7 times more data compared to feature phone offerings of other operators.