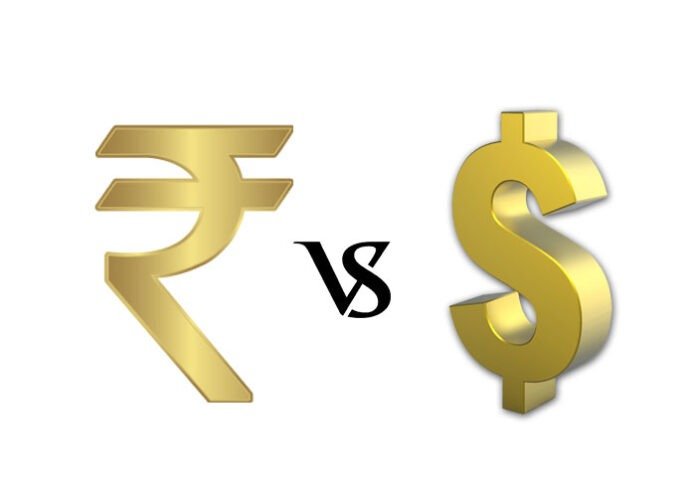 The Indian rupee opened flat against the US dollar on Friday amid a stronger greenback and increasing probability of another Federal Reserve rate hike next month. The local units opened at 82.73 a dollar, marginally higher as compared to the previous close of 82.74.
Analysts expect that the Reserve Bank of India will not allow the rupee to weaken past 83, while foreign portfolio inflows into domestic equities have ensured that the rupee remains largely rangebound amid upbeat dollar. 
On Thursday, the local currency closed lower at 82.74 weighed down by the strength of the American currency in the overseas market.
The dollar index overnight climbed to 104.30, the highest since mid-March.
Crude oil prices traded lower amid conflicting messages from Russia and Saudi Arabia ahead of the next OPEC policy meeting and a stronger dollar.
Brent crude fell 0.39% to $75.96 a barrel, while US West Texas Intermediate declined 0.19% to $71.69 a barrel.
On the domestic front, the Indian equity market is expected to open higher as the benchmark indices Sensex and Nifty were trading with a positive bias in the pre-opening session.
On Thursday, Foreign Institutional Investors (FIIs) net bought Indian shares worth ₹589.10 crore, while Domestic Institutional Investors (DIIs) net purchased Indian equities worth ₹338.44 crore.