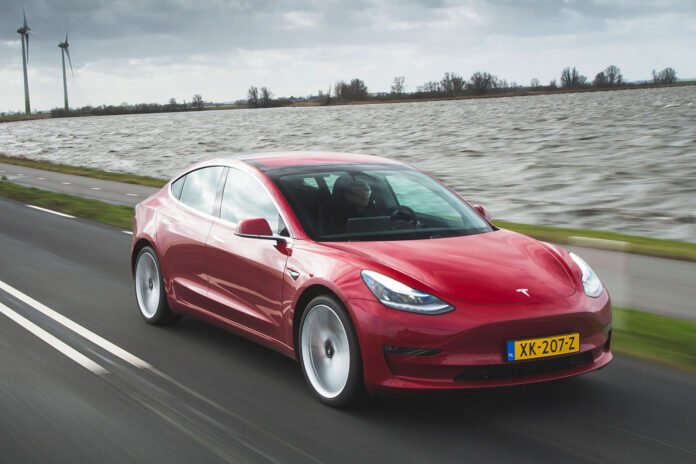 Electric vehicle maker Tesla Inc. will hold its annual shareholders meeting on 16 May, where it will put up five proposals for vote. 
The five proposals are –
1. Tesla co-founder JB Straubel's nomination to the board. The former chief technology officer, who stepped down in 2019, is set to come back to Tesla if shareholders vote for him.
2. Tesla investors to vote on how frequently they want non-binding, advisory vote on executive officers' compensation.
Shareholders can choose between 1, 2 and 3-year intervals for the non-binding vote on executive compensation.
3. Tesla's Iceland-based investor Sumtris has proposed to identify key persons, succession processes and other "actions to ameliorate the impacts of their potential loss". However, the company has asked investors to vote against the proposal, saying it would cause unnecessary competitive harm.
4. The EV maker board has asked shareholders to vote in favour of a compensation plan for its four executives– Elon Musk, Tom Zhu, Andrew Baglino and Zachary Kirkhorn–on an advisory basis.
5. The automaker has urged shareholders to vote for PricewaterhouseCoopers to continue as its financial auditor for 2023. For the past 17 years, PWC has been auditing Tesla's financial statements.
The above proposals were disclosed in a filing on Thursday. Last year, votes on only three of the 13 proposals went against the recommendations.
Tesla shares on Monday closed at $184.51, down 0.30%, on the Nasdaq.
China's Xinhua News Agency report on Sunday said that Tesla will build a new manufacturing facility in Shanghai to make Megapack batteries.
The EV maker said that its Megapacks batteries are intended to store energy and stabilise supply for power grids, with each unit able to store more than 3 megawatt-hours of power.
The facility in Shanghai, which will have an initial capacity of 10,000 Megapack units per year, is expected to start production in the second quarter of 2024, said the Chinese state media.