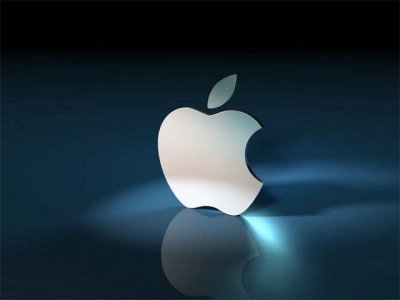 Foxconn, the Taiwanese contract manufacturer, has been awarded a contract to produce Apple's AirPods and reportedly intends to construct a factory in India specifically for the manufacturing of these wireless earphones. This news comes from sources with direct knowledge of the matter who spoke to Reuters.
Under this deal, Foxconn, which is responsible for assembling approximately 70percent of all iPhones, will now also become a supplier of AirPods, marking the first time it will produce these products. This move highlights Foxconn's efforts to diversify its production away from China. Currently, a variety of Chinese suppliers manufacture AirPods.
Reportedly, Foxconn is planning to invest over $200 million in building the new AirPod manufacturing facility in the southern Indian state of Telangana. However, the value of the AirPod order itself has not been disclosed yet.
The report from Reuters states that as per an anonymous source, Foxconn officials had been deliberating internally for months about whether or not to manufacture AirPods, given the device's relatively lower profit margins. However, they ultimately decided to proceed with the deal as a means of "strengthening engagement" with Apple. The source requested anonymity since the matter was not yet public.
"That way, we are more likely to get orders for their new products," the person said. The decision to set up production in India was requested by Apple, according to the source.
Foxconn vies with Taiwanese rivals such as Wistron Corp and Pegatron Corp to win more orders from Apple, the world's most valuable company.
A subsidiary, Foxconn Interconnect Technology Ltd, plans to start construction of a manufacturing facility in Telangana in the second half of this year and begin production by the end of 2024 at the earliest, the person said.
A second person with direct knowledge of the matter, who also declined to be identified as the matter was not yet public, said the Foxconn subsidiary will make AirPods in India without providing further details.
Analysts have previously said Apple has asked suppliers including Foxconn to make AirPods in India, but details such as the size of investment, timeline and which suppliers have manufacturing plans in the country have not been disclosed.
Apple and its key suppliers have been shifting production away from China, where strict COVID-19 curbs disrupted Foxconn's biggest iPhone factory last year. They are also seeking to avoid a potential hit to business from mounting Sino-U.S. trade friction.
Foxconn said on Wednesday it would ramp up investment outside China to meet customer demand and lower its reliance on China for production.
It was not immediately clear whether Foxconn's production plan would have an impact on current AirPod suppliers, including Luxshare Precision Industry.
Luxshare did not immediately reply to a Reuters' request for comment.
Goertek Inc, another supplier, said in November an overseas client had asked it to suspend assembly work for a smart acoustic product, which analysts at the time identified as AirPods Pro 2, and the suspension would hit revenue by up to 3.3 billion yuan ($480 million).