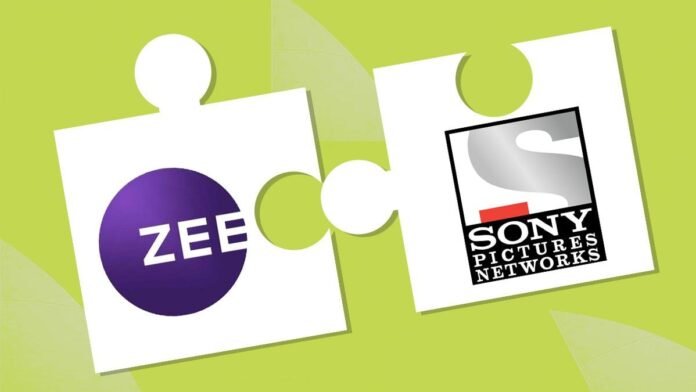 Zee Entertainment Enterprises Limited (ZEEL) has encountered a temporary setback in its ongoing legal battle against the National Company Law Tribunal's (NCLT) directive to reassess the initial approvals of the Sony-Zee merger.
The National Company Law Appellate Tribunal (NCLAT) has adjourned the hearing on ZEEL's petition and is likely to hear it on May 26. The matter was earlier scheduled for consideration by the NCLAT on May 25.
ZEEL has contested the NCLT's order, asserting that it was not given a fair opportunity to present its case and questioning the tribunal's jurisdiction over matters such as non-compete fees.
The dispute emerged when the NCLT instructed the National Stock Exchange (NSE) and the Bombay Stock Exchange (BSE) to review their previous clearances for the merger between ZEE and Sony. Additionally, the tribunal requested the exchanges to reevaluate the non-compete clause of the merger.
In its appeal to the NCLAT, Zee emphasised that the NCLT's order on May 11 did not adhere to principles of natural justice and due process. The company claimed it was not afforded the chance to respond to the affidavits submitted by the NSE and the BSE.
According to Zee, the NCLT does not possess the authority to guide an objector on subsequent steps and emphasised that the tribunal should prioritise the interests of a company's shareholders.
Meanwhile, Zee's proposed merger with Sony has faced opposition from lenders, including IDBI Bank, Axis Finance and JC Flower ARC. These lenders have sought intervention from the NCLT, requesting that Zee's promoters utilise the anticipated non-compete fee from Sony to repay outstanding loans.
Despite the legal challenges, Zee received a favourable ruling from the NCLT on May 19, dismissing IDBI Bank's plea for insolvency proceedings against the company. This decision comes as a significant relief for Zee Entertainment.The ongoing legal proceedings and the NCLAT's forthcoming hearing on May 26 will further shape the outcome of ZEEL's petition against the NCLT's order, influencing the future of the Sony-Zee merger and the resolution of outstanding financial matters.