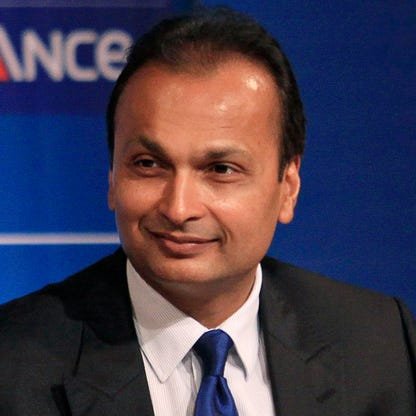 Reliance Capital, a part of debt-ridden Anil Ambani-promoted Reliance Group on Saturday said its consolidated net loss narrowed to Rs 1,488 crore in the fourth quarter ended March 2023.
The company posted a net loss of Rs 4,249 crore in the January-March quarter of the last fiscal.
Its total consolidated income declined to Rs 4,436 crore in the quarter from Rs 4,770 crore in the year-ago period, Reliance Capital said in a regulatory filing.
The total expenses decreased to Rs 5,949 crore against Rs 8,982 crore in the corresponding quarter of the preceding fiscal.
On a standalone basis, the company posted a net loss of Rs 1,389 crore compared to Rs 25 crore a year ago.
The total income declined to Rs 3 crore in the March 2023 quarter from Rs 5 crore in the year-ago period.
The company is under the insolvency process since November 29, 2021, when the Reserve Bank of India (RBI) superseded the board of Reliance Capital in view of payment defaults and serious governance issues.
The RBI appointed Nageswara Rao Y as the administrator in relation to the Corporate Insolvency Resolution Process (CIRP) of the firm.
Reliance Capital is the third large non-banking financial company (NBFC) against which the central bank has initiated bankruptcy proceedings under the IBC. The other two were Srei Group NBFC and Dewan Housing Finance Corporation (DHFL).
The central bank subsequently filed an application for initiation of CIRP against the company at the Mumbai bench of NCLT.
In February last year, the RBI-appointed administrator invited expressions of interest for the sale of Reliance Capital.