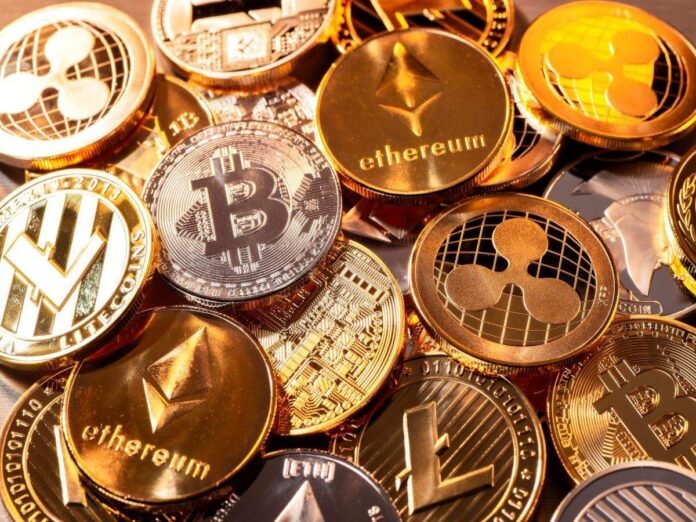 DigitX, India's first Business-to-Business (B2B) Crypto trading exchange started its trading operations on Tuesday.
In a high potential, challenging market, DigitX aims to deliver transparency and security with its platform armed with unique features to bring about trust and confidence for the investors and traders of crypto
What is DigitX ?

DigitX is India's first B2B exchange for trading in cryptocurrency which brings in transparency, security and trust with its chain of members across the country.
DigitX currently is in conversation with around 25 to 30 mid-size members to engage them to participate in Crypto Trading through its platform.
What is Cryptocurrency ?
A cryptocurrency (or crypto currency) is a digital asset designed to work as a medium of exchange without involving any intermediary in the transactions.
It typically does not exist in physical form (like paper money) and is typically not issued by a central authority.
Cryptocurrencies typically use decentralized control as opposed to centralized digital currency and central banking systems.
Bitcoin was the first Cryptocurrency released as open-source software in 2009.
How Crutocurrency work's?
Cryptocurrencies use decentralised technology to let users make secure payments and store money without the need to use their name or go through a bank.
They run on a distributed public ledger called blockchain, which is a record of all transactions updated and held by currency holders.
Units of cryptocurrency are created through a process called mining, which involves using computer power to solve complicated maths problems that generate coins.
Some popular Cryptocurrency
Bitcoin (BTC)
Ethereum (ETH)
XRP (XRP)
Tether (USDT)
Bitcoin Cash (BCH)
Bitcoin SV (BSV)
Litecoin (LTC)
EOS (EOS)
Binance Coin (BNB)
Tezos (XTZ)
How to buy Cryptocurrency?
The most common and accepted payment methods to buy cryptocurrency include: credit card, bank transfer, or even cash.
Different websites accept different payment methods, so you'll need to choose a website that accepts the payment method you want to use.
Comment from Co-Founder of DigitX
"At DigitX, with our model of trusted links, we are bringing the advantage of traditional equity and commodity markets in crypto trading.
Cryptos enjoy a high degree of popularity among certain sections of the investor community though even since its inception Crypto have had a roller coaster ride, as it faced questions on security and transparency.
We want to educate the investor community and people at large about the potential of this alternative asset class, which works on the principle of super-efficiency through Blockchain.
We are starting operations with our select set of trusted members and by the end of 2021, we aim to have 100 trusted members on board."
Also Read:
Adani Ports completes acquisition of Krishnapatnam port
GIC, TPG to invest Rs 7,350 crore in Reliance Retail