Japan's Orix Corp said on Friday it would invest about $980 million in Indian renewable energy firm Greenko Energy.
India has pledged to increase renewable energy, setting a target of producing 175 gigawatts by 2022, compared with a planned 113 gigawatts in 2020.
About ORIX
ORIX is a major player in the renewable energy business in Japan which includes solar, wind, biomass, power trading and retailing.
It is also one of the world's largest diversified financial services groups based in Japan, has been a significant shareholder in IL&FS since 1993.
IL&FS sold its 51% stake in seven operating wind power assets, with 874 MW of generation capacity, to ORIX for Rs806 crore.
It have 1 GW portfolio, and also one of the largest corporates in the Japanese solar power generation market.
About Greenko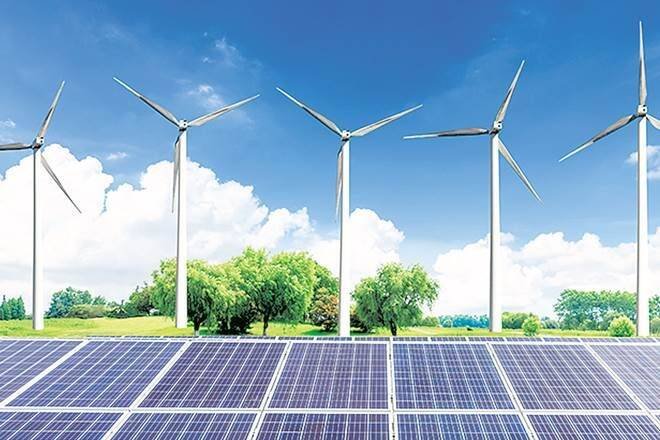 Greenko is one of India's leading Renewable Energy companies, replacing fossil fuels with integrated decarbonized energy.
It have a net installed capacity of 6.2 GWdc across 15 States in India.
Greenko is also building power storage projects with total capacity of 7.2 GW across six states in India.
Additional Benefits to Greenko Energy
The deal will also add 873 MW of Orix' operating wind assets to Greenko's portfolio, and will contribute $100 million in Greenko's EBITDA in the first year.
EBITDA is earnings before interest, tax, depreciation and amortization.
Holdings of Greenko
The two sovereign funds— GIC and ADIA— have so far invested $2.2 billion into Greenko.
GIC and ADIA currently hold 65.8% and 16.5%, respectively, in Greenko and the remaining 17.7% is with Greenko.
Holdings after the Transaction
ORIX will have a 17% stake, with GIC and ADIA stake coming down to 56% and 14% respectively.
While their own stake will also come down to around 13%
Greenko's Performance
Greenko posted a revenue of $661 million for the year ended 31 March, 2020.
Transaction Clearance
The transaction is expected to be completed by the end of the year.
Comment from CEO & MD of ORIX
In addition to acquiring Greenko's issued shares from the founders' group, ORIX will integrate its entire wind power generation business in India into Greenko in exchange for Greenko's new shares.
In addition to an existing total capacity of about 4.4 GW operating renewable portfolio in India—such as solar, wind, and hydro, Greenko recently announced a 1.2 GW hydro asset acquisition and has additional capacity under construction and in development of over 8 GW
Also Read
Royal Enfield to set up First assembly unit in Argentina
Silver Lake will invest Rs 7,500 cr in Reliance Retail for 1.75% equity