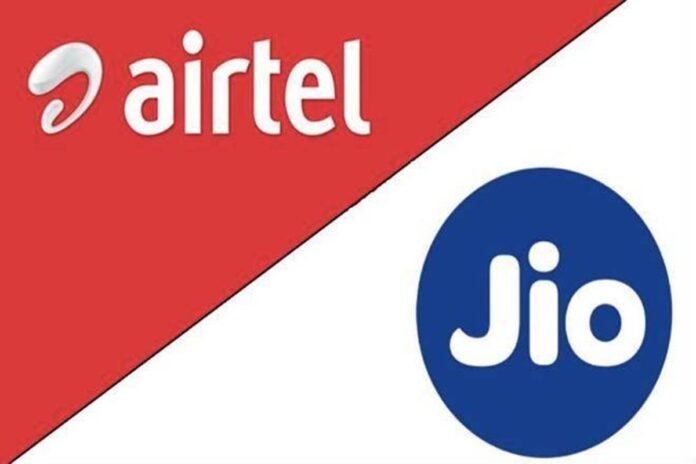 Mukesh Ambani-led Jio gained 4.26 million wireless subscribers against Airtel's 3.73 million, according to latest subscriber data collated by the Telecom Regulatory Authority of India (Trai) released Tuesday.
Although all the three private mobile operators added subscribers in February, state-run BSNL lost 361,088 users, which led to its base decline to 118.33 million.
VLR data
Visitor Location Register (VLR), a key metric reflecting the number of active subscribers on a mobile network, showed that 97.47% of the users were active for Bharti Airtel, 90.61% for Vi and 78.16% for Jio.
Vodafone-Idea
Vodafone Idea had lost 2.28 million wireless subscribers in January. The numbers for Vodafone Idea were revised last month after the company inadvertently submitted wrong data about adding 1.7 million subscribers in January.
But after admitting to its error, the Telecom Regulatory Authority of India (Trai) put out the revised numbers, which stated loss of 2.28 million subscribers by the company.
Wireless broadband base
In terms of wireless broadband users, Jio's base stood at 415 million, followed by Airtel at 185.22 million, Vodafone Idea at 123.27 million.
Wireless broadband subscribers
Reliance Jio has been adding the maximum number of users, primarily due to the rollout of its fibre connectivity across the country. Jio added around 180,000 wireline broadband users in February followed by 90,000 of Airtel.
Meanwhile, BSNL lost 870,000 wireline broadband users.
Market Share
Trai data shows Jio and Airtel have widened customer market shares to 35.54% (35.43%) and 29.83% (29.72%) respectively, while Vi's has narrowed further to 24.20% (24.32%) over the previous month, respectively.
Press the 🔔 Icon for notifications of all new updates