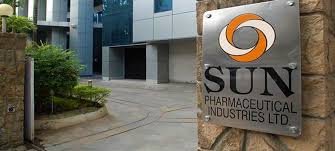 India's largest drugmaker by market share in the domestic pharmaceutical (pharma) market has stepped up its game in the US dermatology space with the acquisition of Concert Pharmaceuticals, Inc. (Concert), a Nasdaq-listed firm, for $576 million. 
Concert is a biotechnology firm with an extensive patent portfolio. Its lead product candidate is deuruxolitinib, an oral drug for the treatment of alopecia areata, an autoimmune dermatological disease in late-stage development. The deal size could expand up to $827 million (roughly Rs 6,800 crore) if the additional milestone-based payments are made. 
Sun Pharmaceutical Industries (Sun Pharma) informed stock exchanges after market hours on Thursday that it has executed a definitive agreement to acquire all outstanding shares of Concert through a tender offer for an upfront payment of $8 per share of common stock in cash. 
It added that Concert stockholders will also receive up to an additional $3.5 per share upon the drug deuruxolitinib achieving certain sales milestones within specified periods. A contingent value rights agreement has also been signed. The transaction was approved by boards of directors of both companies. The transaction is expected to be completed in the first quarter of 2023. 
The upfront payment of $8 per share of common stock in cash represents a premium of approximately 33 per cent to Concert's 30-day volume-weighted average price as of January 18 — the last trading day before Thursday's announcement.
  "Concert has completed the evaluation of the efficacy and safety of deuruxolitinib in adult patients with moderate to severe alopecia areata in its THRIVE-AA Phase 3 clinical programme and two open-label, long-term extension studies are ongoing in North America and Europe," read Sun Pharma's notification. Sun Pharma's immediate focus would be to follow Concert's plan to submit a new drug application to the US Food and Drug Administration in the first half of 2023.  The US market accounts for roughly 30 per cent of Sun Pharma's consolidated business and it ranks second in that market in terms of dermatology prescriptions. 
Sun Pharma has key specialty drugs like Ilumya (plaque psoriasis), Levulan (actinic keratosis), Absorica (acne), and Winlevi (acne vulgaris). Its US pipeline has an under-development drug — SCD-044 — which is indicated for psoriasis and atopic dermatitis. The company did not disclose the share of the dermatology portfolio in its overall US sales. For the nine months ended September 2022, Concert reported a total revenue of $29,000 and a net loss of $90.6 million. The research and development expense for those nine months was $75.7 million.
As of September 30, 2022, Concert had approximately $148.9 million in cash, cash equivalent, and investments. Sun Pharma had net cash of $1.6 billion as of September 30, 2022.